PRODUCTS
Mobile tanks - forklift, trolley and pallet friendly

Need to move wine or other liquids in batches to different areas on your premises? These cleverly engineered vessels are a multifunctional must-have in a winery or bottling plant. They are easily moved by forklift or trolley, and are pallet compatible. They can also be designed for fermentation and storage, if desired.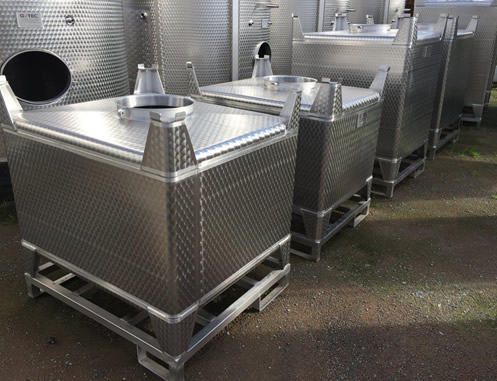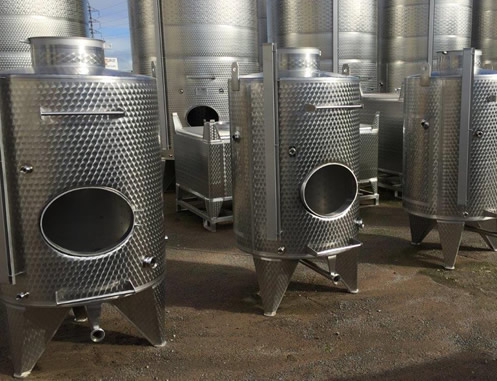 Dimple cooling jackets - manufactured using GVTEC's unique automated spot welding process to eliminate human error and ensure more efficient through-flow of coolant - can be supplied in varying percentages of coverage, depending on the intended use of the tank.
Various polishing options can be specified for the tank exterior, including circle polish, 2B and satin finish.
Fabricated from austenitic stainless steel grade 304 and 316 for superior corrosion resistance.
Internal welds can be ground flush and strip polished for ease of cleaning.