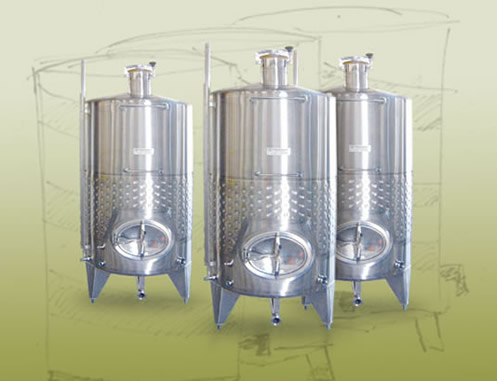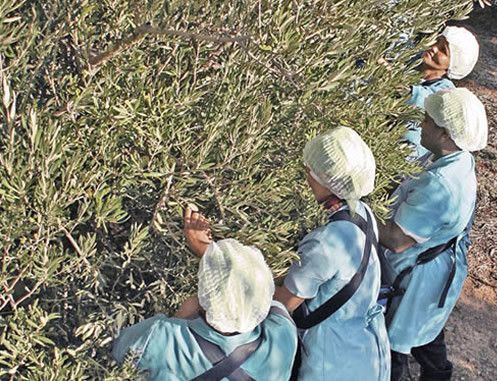 Olive oil has many enemies: oxygen, temperature fluctuations, unwanted tastes, unwelcome odours and light. GVTEC designs and manufactures olive oil storage and processing tanks to protect the precious product against all these menaces.
To suit the requirements of boutique olive oil makers as well as large-scale producers, GVTEC's olive oil tanks are custom fabricated in capacities of between 1 000 litre to 180 000 litre.
A calibrated sight level gauge can be incorporated, which is particularly useful to larger operations.
GVTEC tanks have round corners, which allow for easy cleaning and prevent sediment being trapped. Austenitic stainless steel grades 304 or 316 is used for the fabrication of these tanks.
Conical shaped tank bottoms allow easy and quick cleaning. GVTEC's unique optional mirror-polished interior greatly enhances hygiene and ease of cleaning in place (CIP), to meet the stringent hygiene standards demanded by this Industry.
Various external surface finishes can be specified including circle polish, 2B and satin finish.
FEATURES AND BENEFITS:
Fabricated from austenitic stainless steel grade 304 throughout.
Internal welds are ground flush and strip polished for ease of cleaning.
External welds are strip polished - again for easy cleaning in aseptic environments.
Where supports are required, these are fabricated in stainless steel for durability.
All fittings are supplied to meet your requirements.
Adjustable legs are supplied to accommodate sloping floors.